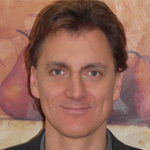 In this two-day class we cover your role in creating a successful product using Scrum. The Product Owner creates the product vision, sets the product goal and leads the effort to transform the vision into a successful product. The Product Owner steers and guides the Scrum team, bridges the gap between customers, business and development, and is responsible for reaching the product goal and return on investment (ROI).
Through simulations and exercises, you will learn how you can leverage Scrum to optimize value creation and customer satisfaction. You will interact with product development, the organization and customers in different ways, and you will learn how to support, respond and manage these relationships. You will learn how to create a product vision, create and manage the product backlog, prioritize the product backlog, create a realistic release plan, and progressively refine requirements. As a Product Owner your responsibility is to ensure value is delivered early and often. How do you make this happen? This course will also teach you the mindset to support, advocate and implement incremental delivery into production. Scrum transforms the way work gets done, and the Product Owner plays a key role in transforming the business to support regular delivery of value to your customers
More information about training (in English)
Robin Dymond
Robin Dymond, CST is an international trainer and consultant in Scrum, Agile, and Lean methods. He is managing partner of Innovel LLC, a Virgina USA based Lean Agile training and consulting company with clients in Europe, Ukraine, and the USA. Robin Dymond offers Scrum Alliance certified Scrummaster and Product Owner training. A speaker and author in the Agile community, Robin Dymond presented keynote talks at Agile Eastern Europe 2009-2010, two talks at Agile 2010 and produced the Main Stage for Agile 2009. From 2005-2007 Dymond consulted on the largest enterprise adoption of Scrum in a financial services company. He has lead Agile teams since 2002. Dymond has 21 years experience in software and a degree in Electrical Engineering from the University of Calgary, Canada.
Blog:
http://www.innovel.net
Twitter:
@robindymond
Linkedin:
http://www.linkedin.com/in/leanagileexecutive
Detailed infomration about trainer (in English)
Information
Price:
3600 Lt
Dates:
October 4th and 5th (Tuesday and Wednesday)
Time:
9:00 - 18:00
Venue:
Hotel "Crowne Plaza Vilnius" (M. K. Čiurlionio 84, Vilnius) (URL:
http://www.cpvilnius.com/index.php?route=information/contact
)
Registration