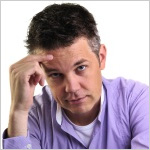 Agile management is an often overlooked part of Agile. There is much information available for Agile developers, testers, and project managers, but very little for development managers and team leaders. However, when organizations adopt Agile software development, not only developers, testers, and project managers need to learn new practices. Development managers and team leaders must also learn a new approach to leading and managing Agile organizations.
This course aims at leaders/managers who want to become Agile, and developers/testers/project managers who want to become great team leaders or line managers. (No practical experience with Agile methods is necessary, though some familiarity with Agile principles and practices is useful.)
This course is the first course day which addresses the following four themes:
Agile and Lean software development are the new golden standards for software teams. You will learn about different Agile methods, popular best practices, the 7 dimensions of looking at software projects, challenges in Agile adoption around the world, and the contribution of the manager and team leader in Agile organizations;
People are the most important parts of an organization and managers must do all they can to keep people active, creative, and motivated. You will learn about the difference between extrinsic vs. intrinsic motivation, the 10 intrinsic desires, and common techniques for understanding what is important to the people in your teams, such as one-on-one meetings, personal assessments, the 12 most important questions, and 360 degree meetings;
Teams are able to self-organize, and this requires empowerment, authorization, and trust from management. You will learn how to make self-organization work, how to distribute authorization in an organization, the challenges of empowerment, how to grow relationships of trust, and several techniques for distributed control, such as the 7 levels of delegation, and authority boards;
Self-organization can lead to anything, and it's therefore necessary to protect people and shared resources, and to give people a clear purpose and defined goals. You will learn when to manage and when to lead, how to use different criteria to create useful goals, about the challenges around management by objectives, and how to protect people and shared resources from any bad effects of self-organization.
Please, find detailed class description here: www.jurgenappelo.com/training-agile-management-1/
Jurgen Appelo
Jurgen Appelo is a writer, speaker, trainer, entrepreneur, illustrator, developer, manager, blogger, reader, dreamer, leader, freethinker, and… Dutch guy.
Since 2008 Jurgen writes a popular blog at www.noop.nl, which deals with development management, software engineering, business improvement, personal development, and complexity theory. He is the author of the book Management 3.0: Leading Agile Developers, Developing Agile Leaders, which describes the role of the manager in agile organizations. He is also a speaker, being regularly invited to talk at business seminars and conferences around the world.
After studying Software Engineering at the Delft University of Technology, and earning his Master's degree in 1994, Jurgen Appelo has busied himself starting up and leading a variety of Dutch businesses, always in the position of team leader, manager, or executive. Jurgen has experience in leading a horde of 100 software developers, development managers, project managers, business consultants, quality managers, service managers, and kangaroos, some of which he hired accidentally.
Information
Price together with "Agile Management 2" class (2 days in total):
1900 Lt
Price:
1300 Lt
Date:
October 4th (Tuesday)
Time:
9:00 - 18:00
Venue:
Hotel "Crowne Plaza Vilnius" (M. K. Čiurlionio 84, Vilnius) (URL:
http://www.cpvilnius.com/index.php?route=information/contact
)
Registration