Clean Architecture ou l'Architecture Propre par Robert C. Martin
L'organisation du Agile Tour Québec 2011 est fier de vous annoncer la venue de Robert C. Martin en tant que conférencier vedette.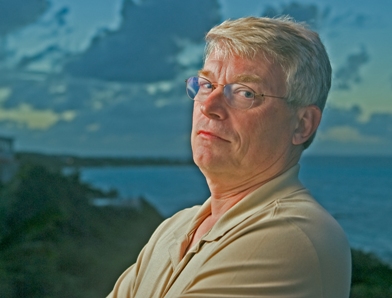 Description de la conférence :
Quelle est la meilleure architecture pour une équipe Agile? Qu'en est-il des applications web et autres types d'applications? Est-ce que la base de données est importante? Qu'en est-il du cadre applicatif pour les vues? Qu'en est-il de l'injection de dépendance? Comment devraient être sélectionnés et intégrés les cadres applicatifs ? Quels sont les principes qui divisent les bonnes architectures des mauvaises? Dans cet exposé, l'Oncle Bob Martin décrit les principes, les modèles et les pratiques de la bonne conception d'architecture logicielle dont une équipe Agile pourrait bénéficier.
Version anglaise de la description:
What is the best architecture for an Agile Team? What about Web and other application types? Is the database important? What about the view framework? What about dependency injection? How should frameworks be selected and integrated. What are the principles that divide good architectures from bad? In this talk, Uncle Bob Martin describes the principles, patterns, and practices of sound architectural design that an Agile team can benefit from.
Biographie du conférencier:
Robert C. Martin (Uncle Bob)est un professionnel de la programmation depuis 1970. Au cours des 40 dernières années, il a travaillé à divers titres sur des centaines de projets logiciels. Il est l'auteur de livres sur la programmation agile, le Extreme Programming, l'UML, la programmation orientée objet, la programmation C + + et le code propre (Clean Code). Il a publié des dizaines d'articles dans des revues professionnelles diverses. Aujourd'hui, il est une des principales autorités de l'industrie du développement Agile de logiciel et est un conférencier régulier lors de conférences internationales. Il est un ancien rédacteur en chef du C++ Report et écrit régulièrement des billets sur son blogue au
http://cleancoder.posterous.com/
Prenez note que la conférence anglaise sera prononcée en anglais seulement